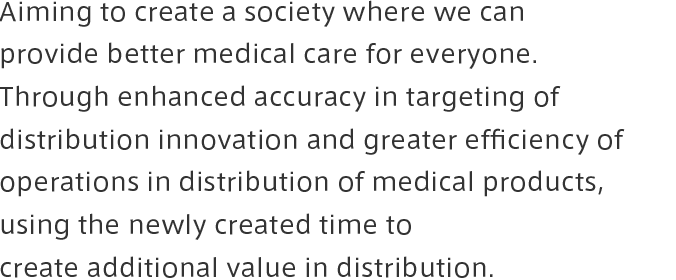 Support for pharmaceutical manufacturers

Employees who pass the medical representative (MR) qualification exam bring strong skill sets to their work as assist representatives (ARs), creating new ways to sell and distribute pharmaceuticals.

Distribution that supports stability of supply

At our Area Logistics Centers (ALCs) (distribution centers), where we have introduced the latest technologies, we are working hard for optimization and low cost operation. We keep our distribution functions operating even when disasters strike.

Supporting for pharmaceutical sites

Through sensible management of pharmaceutical inventories, we are able to enhance productivity at pharmaceutical site, creating valuable time for medical care professionals.