Top Message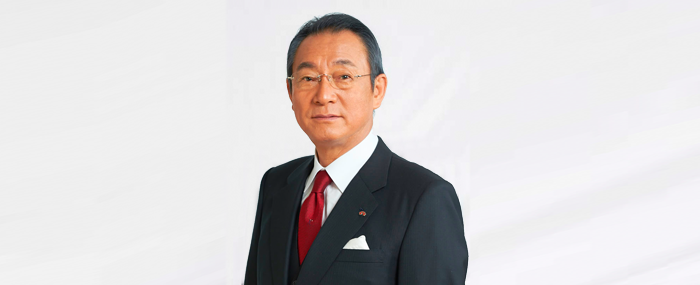 Supporting the healthy living of the nation's people through distribution of "pharmaceuticals, health, and beauty"
With Japan's shrinking and aging population, the needs of people for healthy and happy lifestyles is growing more acute.
In these circumstances, we at the MEDIPAL Group are working as a social infrastructure company to support the reliable distribution of "pharmaceuticals, health, and beauty". Our job is to accurately and effectively align the thoughts of the companies that make products and the people who are trying to get the products they need.
Our goal is to optimize the supply chain as a whole, eliminating waste. We hope to realize a distribution system that is strong even when disasters strike, with a high degree of customer satisfaction, and we are striving to newly develop and nurture a broad range of innovations with a high degree of value to society.
The MEDIPAL Group aims to "contribute to people's health and the advancement of society through the creation of distribution value," by providing wholesale/distribution services that are of safe and reliable value, responding to the needs of customers and society in any day and age. Based on this management philosophy, we hope to make additional progress along our path.
Shuichi Watanabe
Representative Director, President and CEO
MEDIPAL HOLDINGS CORPORATION