Message from the Chairman of the CSR Committee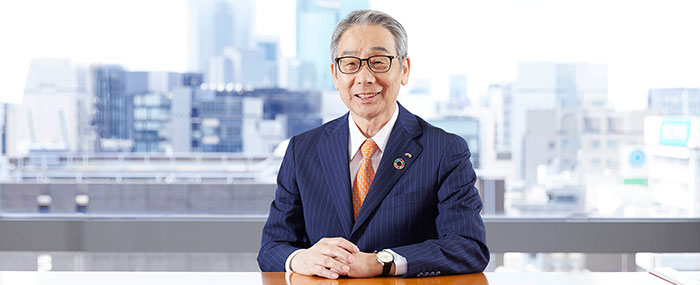 "We contribute to a sustainable society through our business activities."
Our mission is to deliver the required products at the required time in just the required amounts. We provide stable supplies of pharmaceuticals, cosmetics, daily necessities and other products from about 5,000 manufacturers in fi elds related to pharmaceuticals, health and beauty to some 240,000 healthcare institutions and drug stores through our nationwide distribution network.
In the Prescription Pharmaceutical Wholesale Business, we are pursuing initiatives for the stable supply of medicine to patients hoping for treatments through Project Financing & Marketing (PFM), which supports development of orphan drugs. We are also active as a corporate sponsor on Rare Disease Day (the last day of February each year), which is aimed at raising public awareness of rare diseases. In addition, we support Momiji House, a short-term in-patient facility for children with serious illnesses and disabilities and their families operated by the National Center for Child Health and Development. These are just a few of the ways in which we are fulfi lling our role as a company that plays a part in healthcare.
Along with promoting these initiatives, we will work to fi rmly establish a system to promote employee understanding of ESG and the SDGs. Through our efforts to reduce our environmental impact and contribute to communities as a company responsible for distribution, we are working toward a sustainable economy and society.
Yuji Sakon
Managing Director
General Manager of Administration
Division, Chairman of CSR Committee
MEDIPAL HOLDINGS CORPORATION