Message from the Chairman of the CSR Committee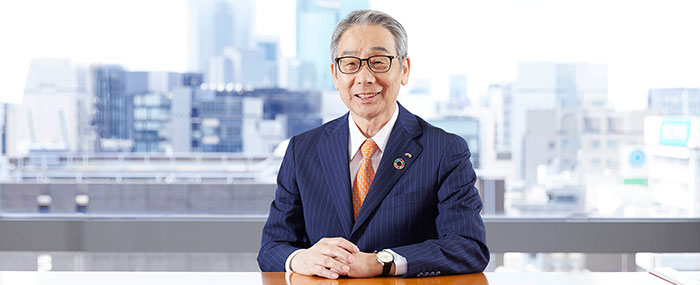 In Japan experiencing many natural disasters such as typhoons or earthquakes, We believe that we are a key part of the social infrastructure as a corporate group specializing in wholesale distribution in the fields of medical care, health and beauty.
The pharmaceuticals, cosmetics, daily necessities and other products we handle are indispensable in helping many people live safe, secure lives. Therefore, we see our mission as safely and reliably delivering required products at the required time, in just the required amount, under any circumstances.
The entire MEDIPAL Group continues to strengthen and enhance our business foundation so that we can deliver safe, reliable products even in the event of a large-scale disaster or pandemic.
Steadily delivering safe, reliable products is how we fulfill our management philosophy of "contributing to people's health and the advancement of society through creation of value in distribution". This is what the MEDIPAL Group's CSR is all about.
Yuji Sakon
Managing Director General Manager of Administration Division
Chairman of CSR Committee
MEDIPAL HOLDINGS CORPORATION