Management Philosophy
Management Philosophy

Management Policy
1. Create a vitalized corporate culture to make the MEDIPAL Group trusted by society.
2. Raise shareholder value and ensure thorough legal compliance.
3. Faithfully create a free and open-minded corporate culture and train creative personnel.
Business Fields
Medical care, health and beauty
Slogan
Energy and Brightness
Company Logo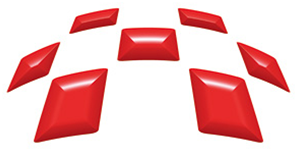 The logo design suggests people holdings hands and harmony, which symbolize cooperation, coexistence and the strength to live. It also expresses that MEDIPAL is a company that grows with customers and business partners, expands broadly and respects people.