Initiatives for Society
The MEDIPAL Group is strongly aware that companies are also members of society. We take initiatives that win the trust of our stakeholders throughout society.
Participation in the Ecocap Movement
Individual companies and workplaces in the MEDIPAL Group participate in the Ecocap Movement, a program for collecting plastic bottle caps for sale to recyclers and using the proceeds to provide vaccines to children in developing countries.
Cumulative total as of March 31, 2019: 3,972,258 caps (provide vaccine for approximately 7,450 children)

Participation in "Fun to Share"
The entire MEDIPAL Group has been participating in the global warming prevention campaign "Challenge 25" and is now also participating in its successor climate change awareness campaign, "Fun to Share," to further reduce its carbon footprint.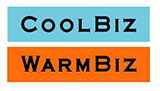 Promotion of Safe Environments for Children
As part of its community-oriented sales activities, MEDICEO CORPORATION applies Kuruma Kodomo 110 stickers to its company-owned vehicles to help make neighborhoods safer for children.
(In this program, children are encouraged to seek the assistance of drivers in vehicles displaying the Kuruma Kodomo 110 sticker if they are in danger.)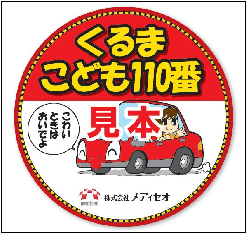 Installation of AEDs
Distribution centers and other MEDIPAL Group sites with many employees are equipped with automated external defibrillators (AEDs).*
*AED: A medical device that delivers an electric shock to restore normal heart rhythm when ventricular fibrillation (a condition in which the heart makes rapid, irregular movements that do not pump blood to the entire body) has occurred.
Employee Volunteers Clean the Surrounding Area of Our Company
MP AGRO CO.,LTD. has set a company-wide cleanup day, and employee volunteers pick up trash from streets and other public areas around branch offices and distribution centers.
Participation in the World Vaccine Books Program
MEDIPAL HOLDINGS CORPORATION and ATOL CO., LTD.
participate in the World Vaccine Books program, which collects books that are no longer needed and uses them to raise funds for vaccinations for children in developing countries.
Total as of March 31, 2019: Vaccinations for 2,776 children
Promotes attendance at "Dementia Supporters" Training Programs
We promote attendance at "Dementia Supporters" training programs that help make communities comfortable for people with dementia and their families. Dementia Supporters correctly understand dementia and warmly empathize with the people who suffer from it and their families. To date, more than 1,000 employees have become Dementia Supporters, and we will provide support that enables all employees to attend the programs.
Implemented at:
MEDIPAL HOLDINGS CORPORATION, MEDICEO CORPORATION, EVERLTH Co., Ltd. and ATOL CO., LTD.
Enactment of Bone Marrow Donor Leave
The MEDIPAL Group has enacted bone marrow donor leave in response to a proposal submitted to the CSR Post (see "Other Initiatives"). Employees can take special paid leave for the procedures necessary for donating marrow, including registration, testing, hospitalization and health examination.