Other Initiatives
The MEDIPAL Group is making efforts to translate employee awareness of CSR into action.
CSR Post
The MEDIPAL Group encourages voluntary employee participation in CSR activities. A suggestion box called CSR Post has been set up to invite employees to contribute CSR ideas. Ideas are received by e-mail or in other formats, and have led to such initiatives as company tours and participation in the Ecocap Movement.
Company Tours
Based on a proposal via CSR Post, company tours are conducted at distribution centers and other facilities of Group companies for families of employees. These tours are a valuable opportunity to promote a better understanding of the MEDIPAL Group's business processes.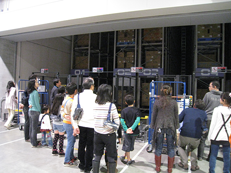 MEDICEO CORPORATION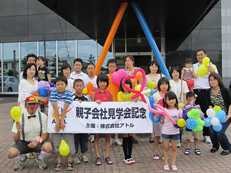 ATOL CO., LTD.
Implemented at:
MEDIPAL HOLDINGS CORPORATION, MEDICEO CORPORATION and ATOL CO., LTD.
Basic Life Support Certification
In addition to conducting classes as part of new employee training and evacuation drills, we periodically provide refresher classes.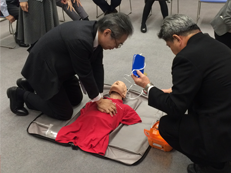 MEDIPAL HOLDINGS CORPORATION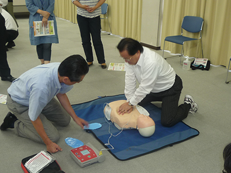 ATOL CO., LTD.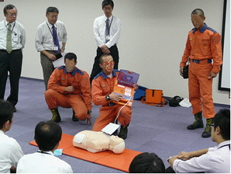 PALTAC Corporation
Implemented at:
MEDIPAL HOLDINGS CORPORATION, ATOL CO., LTD. , MM CORPORATION and PALTAC Corporationand PALTAC Corporation